
Introduction¶
If you want to follow along with the hands-on examples in this tutorial, you'll need a Kubernetes cluster and Helm to get started. You'll find instructions in the preparation section.
Before we get to the hands-on part, let's review different ways an attacker might compromise a Kubernetes cluster:
Kubernetes attack vectors¶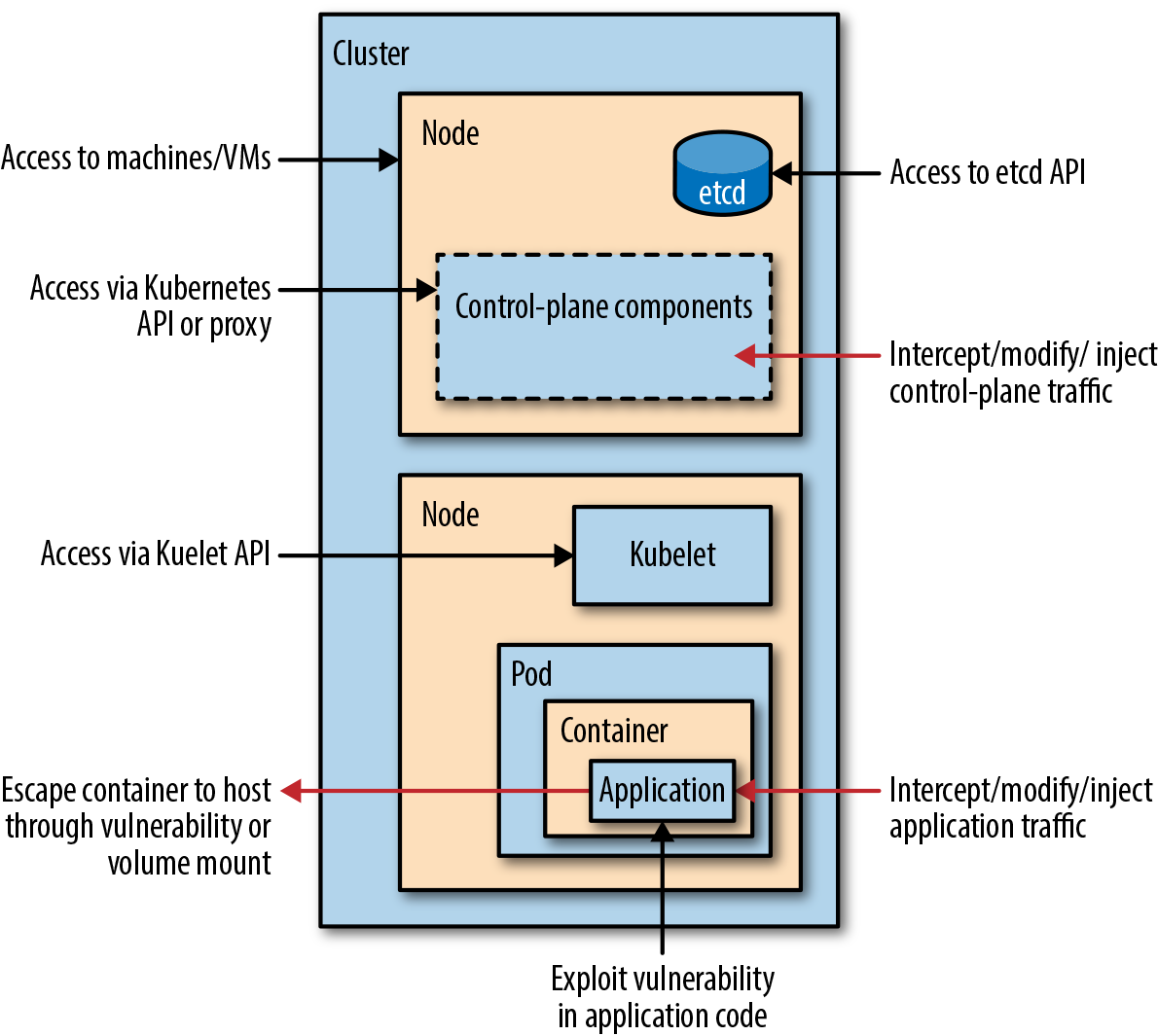 We won't have time to explore all of these in detail but we will be covering some of the most important topics.
With that, you had a look at the big picture, so let's move on to setting up our hands-on environment.